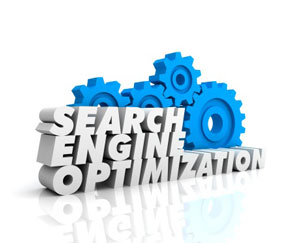 When business owner's approach me and can't figure out why their website isn't showing up in the search engines, these are the first 3 things I would change.
1. Use "Keywords" and "Key Phrases" in your website's hyperlinks.
Think about what your potential customers would type into the search boxes if they were looking for your business and use those words in your hyperlinks. For example, instead of using the standard www.JoeTheElectrician.com/about change your about page's hyperlink to www.JoeTheElectrician.com/AboutTorontosBestCertifiedElectrician. If someone was to type "best electricians in Toronto" into a search box "Best," "Electrician," and "Toronto" would appear in bold to the viewer. Making it far more likely that your site will stand out.
2. Use "Keywords" and "Key Phrases" in your Website's Titles, Descriptions, and Media
Far too often I see beautifully designed websites that don't even have site titles or descriptions. These titles and descriptions are what the search engines use to know what your site is about and who they should be displaying it to. Without these crucial titles and descriptions business owner's become frustrated that they invested so much money in a beautiful website, that isn't generating any new business. Similar to the previous point you want to load your site title's, each page's descriptions, and any pictures or videos your include with high quality keywords and key phrases that people would use to find your business. Each page is different so you want to use different keywords on different pages.
3. List your Business in all the Local Directories.
When someone performs a search for a local business Google will show all the local businesses on the top of the search display. It's the business owners job to ensure they have listed their information and it's correct. When you list in this directory Google know's of your business and will provide a free page (similar to a yellow pages listing) where you can promote your business and add your key information such as phone number, address, hours, and a link to your website. If your not listed here you are missing out on countless people looking for exactly your business, instead they are finding your competitors who took the time to list their business.
The following two tabs change content below.
John is the lead developer at Branch Out Marketing. An Ottawa based agency specializing in digital marketing strategies & web development.
Latest posts by John Shaw (see all)