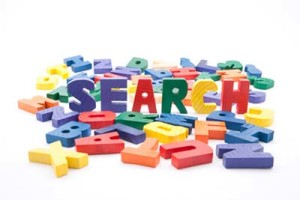 In today's world the quickest and easiest way to find information is through the internet. More specifically, through search engines that index the internet.
Below are 5 stats that may surprise you regarding internet search:
1. Search is the number one way people find new websites, beating social media by 300%.
Many small businesses will set up a free Facebook page, which is great, but if you want new customers to find your business, search is king. I don't know anyone who uses Facebook to find a plumber.
2. There are over 100 billion searches on the internet each month.
When people are searching for new information they "Just Google It!". 100 billion searches is obviously a huge number, but that's all over the world and includes every search possible. That brings me to my third stat most people find quite surprising.
3. 43% of Google search queries have a local intent.
That's a whopping 43 billion searches per month. In the past couple of years Google has done a wonderful job of organizing and classifying local business's into a local directory, known as Google Local. Within Google Local business owner's can edit their own information, such as phone number, address, website etc. Further, your customers have the capability to leave reviews of your business, allowing potential customers to see what your current customers think of your business.
4. 75% of users never scroll past the first page of Google.
So if your business website isn't showing up on the first page of Google, that means 3 out of every 4 people that are looking for your business will not find you.
5. 72% of consumers trust online business reviews.
Even if people are fully aware of your business, many will still go online to see what your past customers are saying about your business. Google Local, Yelp, Urban Spoon are a few of the places that people are researching your business to decide if they want to give you their business or your competitors.
The following two tabs change content below.
John is the lead developer at Branch Out Marketing. An Ottawa based agency specializing in digital marketing strategies & web development.
Latest posts by John Shaw (see all)